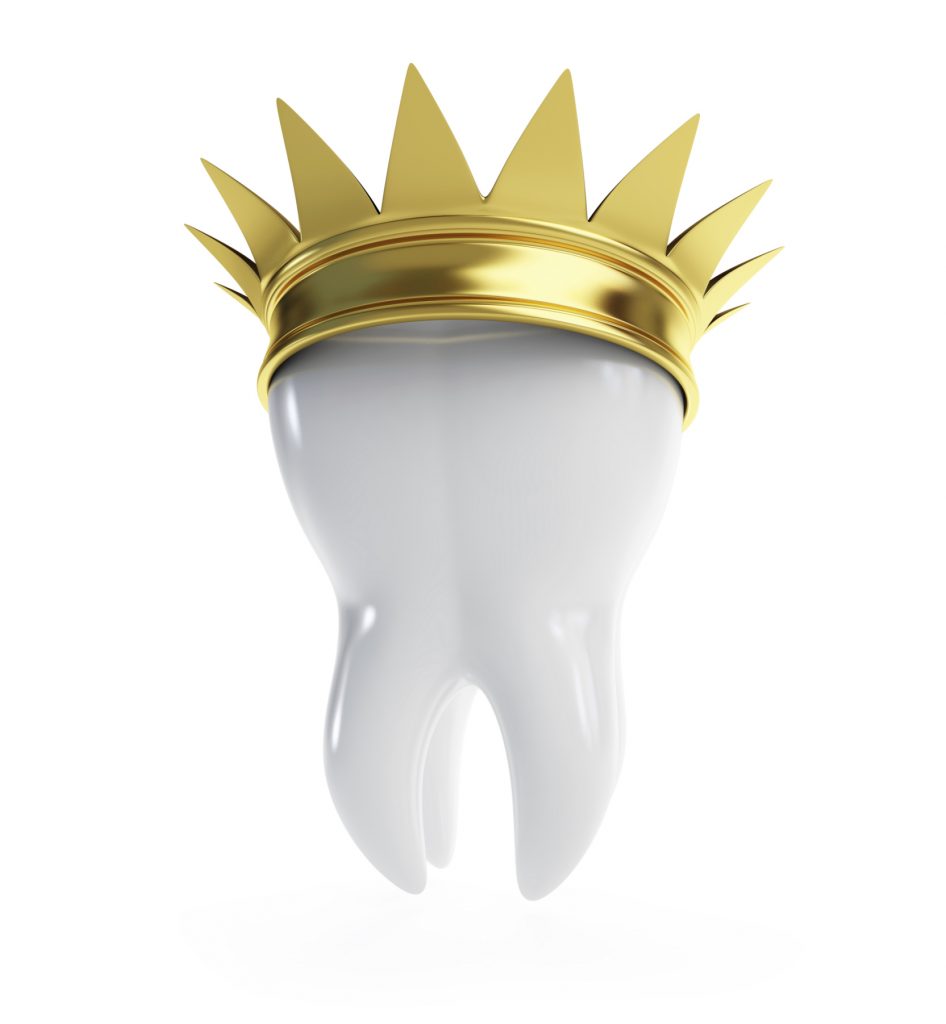 We all have the desire to have a gorgeous smile. Unfortunately, most of us weren't born with one; we need some help from our dental staff. The good news is that there are many options available to improve our smile. If they're dingy, we can get a good cleaning and whitening treatment. If we're missing teeth, we can get replacements like dentures or implants. When it comes to tooth decay, a simple option for teeth is a dental crown. Not familiar? Here is a quick rundown of the basics. If you find this is the option for you, it's time to make a dental appointment for a consultation to get that smile you've been dreaming of.
Crowns are a cosmetic restoration used to improve your tooth's shape or to strengthen a tooth. Crowns are most often used for teeth that are broken, worn, or have portions destroyed by tooth decay.
Crowns are "caps" cemented onto an existing tooth which fully cover the portion of your tooth above the gum line. In effect, the crown becomes your tooth's new outer surface. Crowns can be made of porcelain, metal, or both. Porcelain crowns are most often preferred because they mimic the translucency of natural teeth and are very strong.
Crowns are often preferable to silver amalgam fillings. Unlike fillings which apply metal directly into your mouth, a crown is fabricated away from your mouth. Your crown is created in a lab from your unique tooth impression which allows a dental laboratory technician to examine all aspects of your bite and jaw movements. Your crown is then sculpted just for you so that your bite and jaw movements function normally once the crown is placed.
For more information regarding bad dental habits, contact Drs. Freund and Waterloo today at 847-251-8990 or visit www.villagedentalpc.com.
Drs. Chad Freund and Cathy Waterloo proudly serves Kenilworth and all surrounding areas.